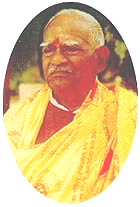 Religious, social, divine and blessed with multifaceted talent, Babu Buddhilal ji was born on July 4, 1917 in Pilani (Rajasthan). Inspired by the entrepreneurial zeal, he came to Tulsipur (Gonda) and started his petroleum business. In the mean time he actively participated in India's freedom movement.
Inspired by Gandhiji's call to boycott foreign clothes, he adopted khadi for the rest of his life and also inspired others for the same.
After active participation in 'Quit India Movement' in 1942 and various other religious and social activities, he returned to Nanpara (Bahraich) in 1943 and gave a new direction to his family business.
In a very short period, he earned a distinct place for himself in Nanpara. His contribution to the development of this place was soon recognized and the government and the citizens of Nanpara awarded him the prestigious 'Honorary Magistrate' in 1950.
He was also nominated as the 'Member of the Legislative Assembly' between 1957 to 1962 from the Nanpara constituency. He was proficient in Hindi, English and Urdu languages and studied various Shastras. He worked on various important posts on different times. Some of the posts that benefited with his services include:
· Member : All India Congress Committee
· Member : Custom Advisory Committee
· Member : National Rifle Association of India
· Lifetime Member : Kisan Degree College, Bahraich
· Functional Member : Sitapur Eye Hospital, Bahraich
He also showed immense interest in religious activities. He successfully helped Acharya Pundit Shri Ram Sharmaji in spreading the messages of Gayatri Shakti Peeth, Mathura. He also established a printing press and organized yagna for the same.
He formed the 'Mansa Mata Mandir Seva Trust' in 1974 and remained its lifetime member.
Under his stewardship, his family business expanded through Nanpara, Bahraich, Gonda, Lucknow, Basti and New Delhi.
Driven by a desire to serve the needy, he formed 'Sukhdev Das Buddhi Lal Hamirwasiya Charitable Trust'. Under this trust he established 'Hamirwasiya Sadan' in Nanpara.
He left for his heavenly abode on March 3, 1999. His life will always inspire us to work for a cause.